Sold Extraordinary Bainbridge Island Waterfront Home
Extraordinary Bainbridge Waterfront
Purchase Price $1,099,000
Single Family Home
Main Features
3 Bedrooms
2.25 Bathrooms
Interior: 2,076 sqft
Lot: 76,230 sqft
Year Built: 1965
MLS #: 1259858
Location
13166 Sunrise Drive NE
Bainbridge Island, WA 98110
Description
Long wooded drive leads to Mid-Century jewel with panoramic views of Mount Rainier and shipping lanes on an exquisite 1.75 acre parcel. F.L.Wright Cherokee Red concrete and vintage vinyl floors, Roman brick fireplace, abundant glass, natural wood detailing. 2 bedrooms with 1.5 baths on main floor plus lower level office with 3/4 bath, secret loft hideaway with skylight for star-gazing. Solidly built for easy care & upkeep. Charming turn-key home! Another happy buyer for the Kevin Meyer Group.
View All Available Bainbridge Properties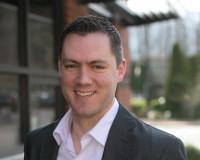 Kevin is a Realtor® who brings a wealth of knowledge and experience to the team. Growing up in Kirkland, and currently living on the Eastside, he has extensive insight into the local market conditio....