Rise Of Snoqualmie Home Values
The housing crisis is finally in the rear-view mirror as the real estate market moves down the road to a complete recovery. Snoqualmie home values are up. Snoqualmie home sales are up. Due to this, distressed sales (foreclosures and short sales) have fallen dramatically. The Snoqualmie Real Estate market in particular has an average home price of over $850,000 with current active listings. It seems that 2017 will be a year that the housing market races forward yet again.
The number of home buyers in the Snoqualmie area has continued to rise, so if you are thinking of selling, now may be the time. Demand for your house will be strong at a time when there is very little competition, supply is not keeping up with buyer demand. That could lead to a quick sale for a really good price.
Click here to access EVERY currently active Snoqualmie home for sale or to find out what your Snoqualmie home is worth.
We look forward to working with you.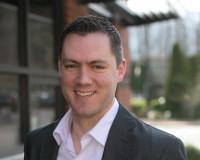 Kevin is a Realtor® who brings a wealth of knowledge and experience to the team. Growing up in Kirkland, and currently living on the Eastside, he has extensive insight into the local market conditio....